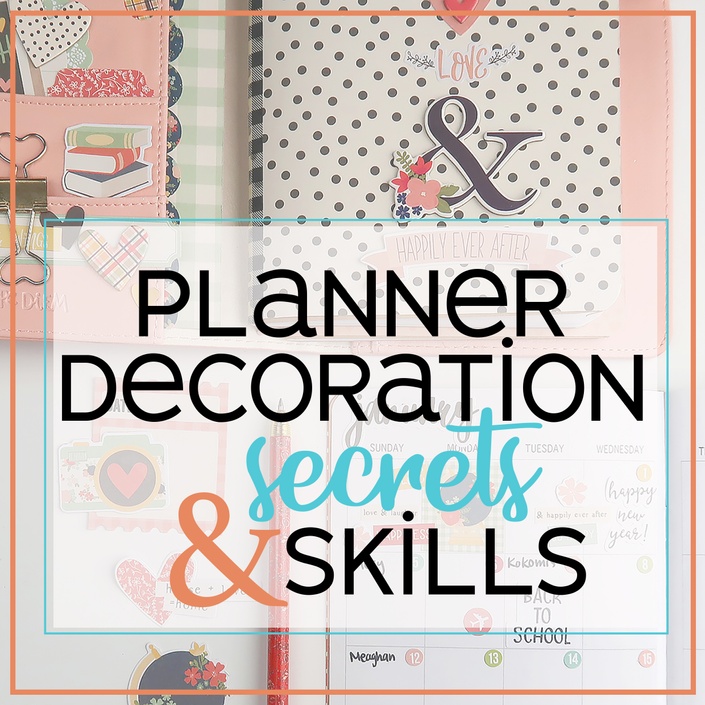 PLANNER DECORATION SECRETS & SKILLS
Pretty Planner Pages - Every Time!
Make pretty planner pages - every time!
Do your planner pages ever just feel 'OFF' but you don't know why and you definitely don't know how to fix it?
Are you struggling almost every time you sit down to decorate? Do you wish you could get your pages to look like the ones you see on Instagram? It can be difficult to design a good planner that is both beautiful and functional, sometimes you like it OK, but something just isn't right. Sometimes you don't know what happened but you don't like the results at all even if the stickers and washi are super pretty. What is going on? Why isn't it working?
I used to struggle! I would get so frustrated because I couldn't design the pages that I wanted. And then I learned design and now it's so much more fun to decorate my planner.
If you want to make pages that you love and feel confident when you sit down to an empty planner spread, then I'm your girl and I'd love for you to join me in Planner Decoration Secrets & Skills.
It's a 4 week class where you will learn:

the basics of design

how to use that in your decorating so your pages ALWAYS look good

how to use colour

how to improve your decorating and the importance of play
You will also start to develop your own style.
After these 4 weeks, you will have more confidence in your planner decorating and it will feel so easy. No more frustration, no more indecision. You will feel like you've mastered this whole decorating thing!
It can be difficult to design a good planner that is both beautiful and functional, but after this class you will be able to make pages that you love, easily and with confidence. No more sitting in front of a blank planner with no idea what to do.
"Human beings have an attractiveness bias; we perceive beautiful things as being better, regardless of whether they actually are better. All else being equal, we prefer beautiful things, and we believe beautiful things function better. As in nature, function can follow form." Steven Bradley
Join today and make your planners pages pretty - every time!
Here is a look at the curriculum over 4 weeks. The course content will be released every Monday and then weekly bonuses will be released on Thursdays, with an extra bonus the Monday after class ends.
Pre-Class Module
- available immediately when you register
.
An assignment to prepare you for the class and also help you wait until the first day of class finally arrives!
An Introduction to Design and Colour and how they effect how your planner looks
Week One Bonus
Colour Tools and Combinations to help you as you decorate
We use the Design Principles that we learned in week one and apply them as we decorate so that your pages always look good.
Week Two Bonus
We will look at pages of volunteers who thought their pages felt 'off' and determine why they feel this way
Improving your decorating and the importance of play
Week Three Bonus
Printable inserts to use in your planner or as practice pages to improve your decorating skills
Finding your style and making it your own
Week Four Bonus
'I'll have what she's having' Taking inspiration from others
Mini Course on Layers - Ogres are Like Onions
This course is for you if:
you want instagram worthy pages.

you are often disappointed with your planner decorating

you struggle to create planner pages that you love.

you feel unsure every time you sit down to decorate.

you feel it's all just too hard and complicated.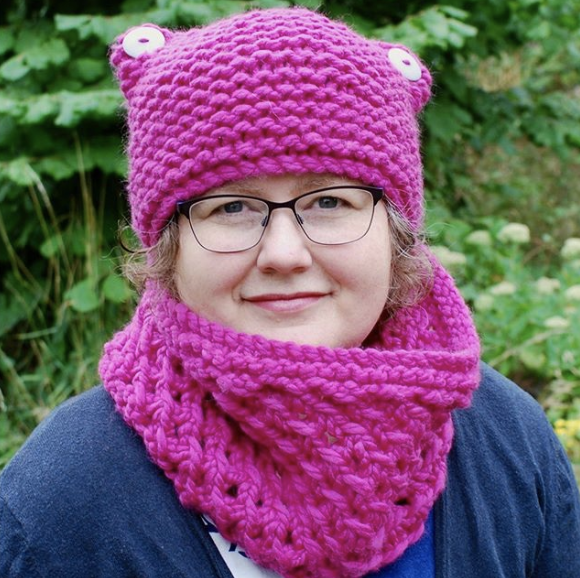 "Thanks to learning about using and decorating my planner with Cara, I've noticed significantly how much I wanted to open my planner and get going with the day. Because it's decorated, pretty and fun to look at, I'm more motivated than before to live each day with a spring in my step and plan a full and productive week for my business."
-Hannah, Knit With Hannah and newbie planner girl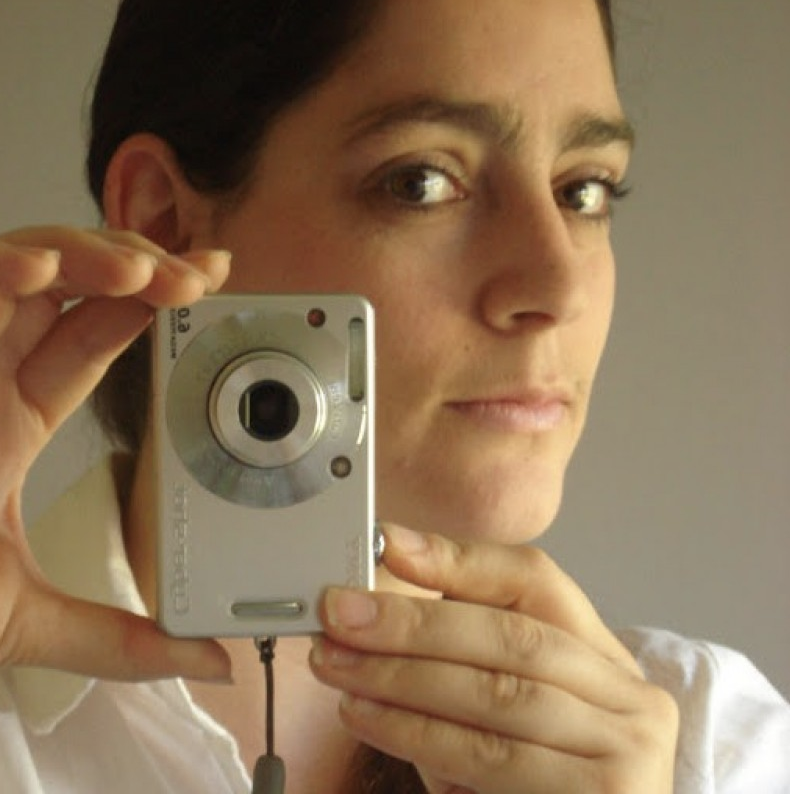 "Cara is so great at chasing down her dreams and making it pretty in the process. ...a planner class that is sure to be a hoot (haha see what I did there?). In all honesty Cara is so fun to learn from (check her out on YouTube at The Hooting Pirate if you don't believe me) and if you need any help getting into this pretty planning world, she's your gal.
- Jen, Scrapbook loving, paper pasting, photo taking fiend
Frequently Asked Questions
When does the course start?
The course is a 4 week self paced and you can start whenever you like. You will be given immediate access to all 4 weeks, so you can work at your own pace.
How long do I have access to the course?
How does lifetime access sound? After enrolling, you have unlimited access to this course for as long as you like - across any and all devices you own. You will have access as long as the sites that support it exist. Anytime the course is updated, you will be given access to the new and improved version.
What if I am unhappy with the course?
We would never want you to be unhappy! If you are unsatisfied with your purchase, contact us before March 22 and we will give you a full refund. Partial refunds will be given until April 13.
Can't I just learn everything in your YouTube videos?
My YouTube videos are usually pretty general, I give lots of tips and tricks but I never really go into details about design and style. This class will give you a better understanding of HOW design works so that you will know WHY a page feels OFF but more importantly HOW to fix it or to to no have it happen at all in the first place. There will be a few repeats, but you will be able to access all of my insight in one place instead of hunting through all my YouTube videos to find that one thing that you are 'pretty sure I mentioned somewhere'.
What level of decorating ability do I have to have to join the class?
This class really is for everyone of any level, unless you already have a good knowledge of design. If you are a beginner or an intermediate, this class is for you. As long as you see something just isn't right with your decorating, but you can't figure out why or how to fix it, this course is for you!
How much does Planner Decoration Secrets and Skills cost?
It is 67$ US for the 4 week class.
Are there bonuses?
You bet!! Each week you will get a bonus lesson or tool AND there is a bonus 5th week with an entire mini course. See the curriculum above for more details.
Your Instructor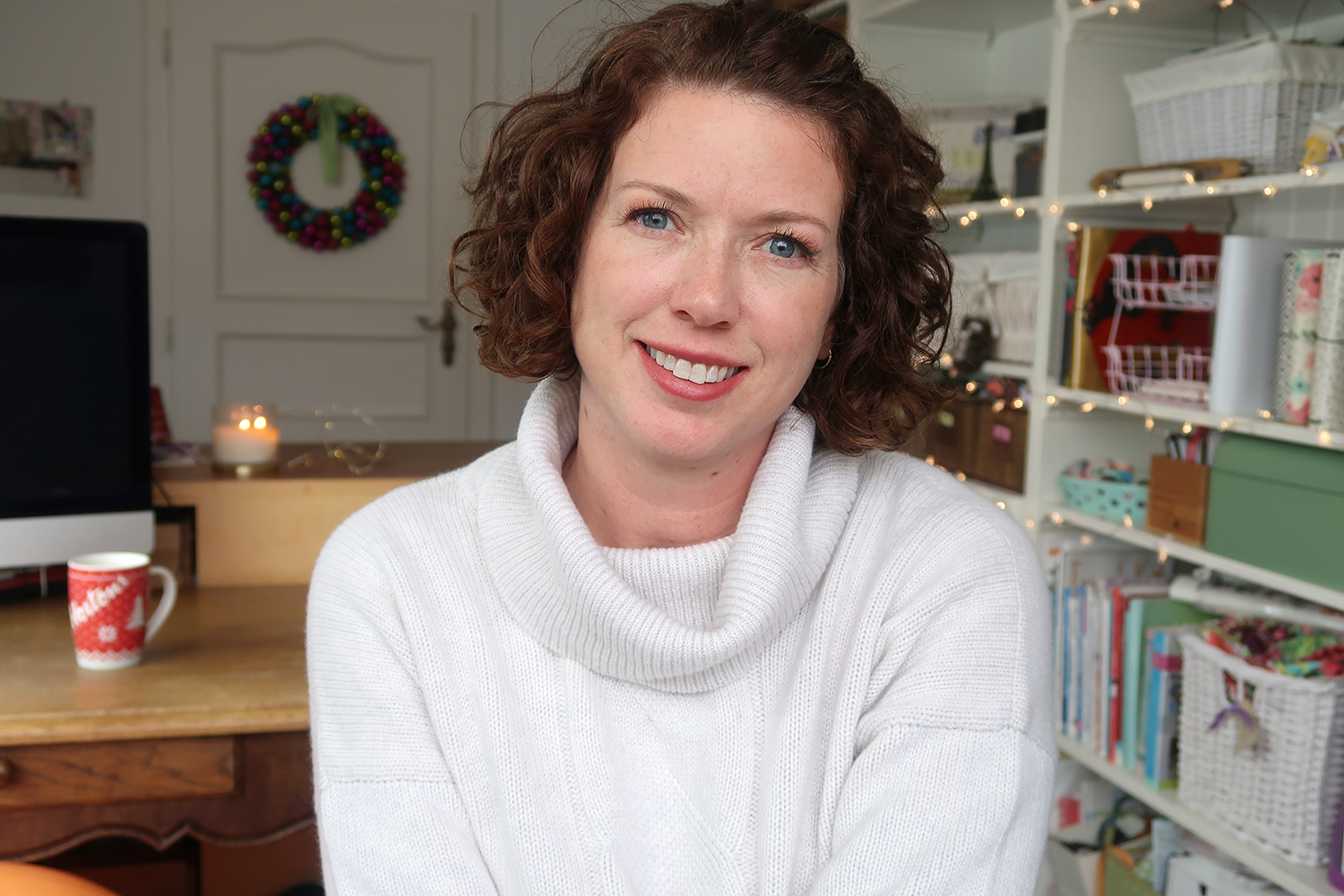 If you like planners, then grab yours, a cup of tea (strong with milk for me, please!) and take my classes! Whether your planner(s) keeps you organised and on your toes, or is simply your creative outlet, I've got a fantastic mix of classes for you.
I'm a mom of 6 so I need to be organised and I'd be lost without my planner! Plus, with all those kiddos, I need to escape with a bit of me time, so I've got the creative side of planning covered as well. Both sides are important to me to be happy and productive.
I'm a Canadian living in Luxembourg with my hot French husband and those 6 children. We love living in this fairy tale country. I love all things Harry Potter, Star Wars and Doctor Who. I've recently added Stranger Things and Outlander to my geeky obsessions! So feel free to chat to me about those things as well as all things PLANNER!
Cara has a successful YouTube channel, The Hooting Pirate, with numerous, well loved decorating videos. She has been part of the Carpe Diem Planners design team for the past 2 years and was also part of the Simple Stories team. She has designed for Studio Calico and Paper House Productions. She is a teacher and a speaker and has been a part of the PlannerCon Europe events as well as her own Crafternoon Teas.